First Nations Health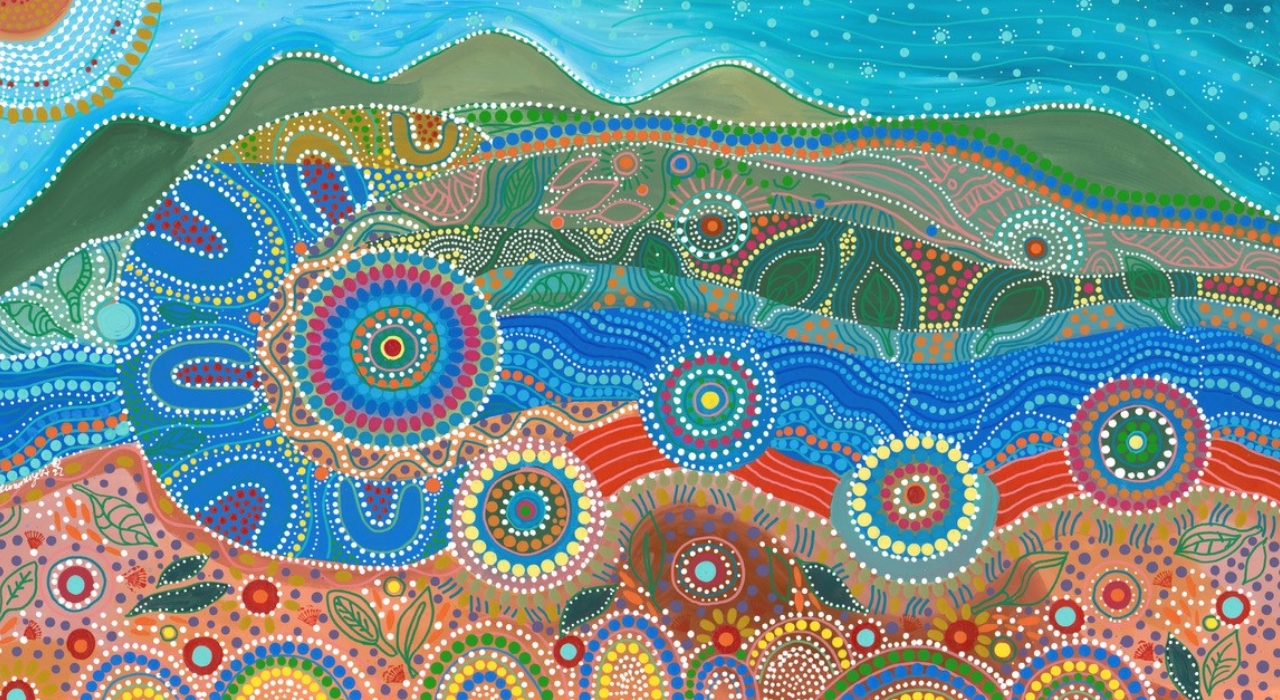 OUR PLACE OF HEALING
This beautiful artwork was designed and painted by Tamara Murray for Tallangatta Health Service.
First Nations Health
Tallangatta Health Service will ensure that First Nations peoples receive care that is respectful of and responsive to their preferences, needs and values. We encourage clients to bring a family member or support to appointments, children are also welcome.
COVID-19 Vaccinations
There is now a free COVID-19 Aboriginal Infoline on 1800 312 911. First Nations peoples can call this number and have a yarn with First Nations staff who can answer questions and direct people to support services. It is open 9am to 5pm, seven days a week.
Specialist Support
If you would like support from a First Nations organisation or worker, the following local specialist services are available:
Mungabareena Aboriginal Corporation
Mungabareena Aboriginal Corporation provides a range of services to meet the health and wellbeing needs of the Aboriginal and Torres Strait Islander community.
Families
Cultural Support Planner
02 6024 7599
Aboriginal Family Led Decision Making (AFLDM) Worker
02 6024 7599
Housing Officer
02 6024 7599
Health
Aboriginal Health Promotion & Chronic Care Support Worker
02 6024 7599
Home and community care (HACC) PYP/CHSP Support Worker
02 6024 7599
Albury Wodonga Aboriginal Health Service (AWAHS)
AWAHS is a non-profit organisation that was developed and set up to cater for the primary health care needs of Aboriginal and Torres Strait Islander people and their families. Promoting longer, healthier living for the local Indigenous Community.
Albury Wodonga Health
Albury Campus
02 6058 4444
Albury Wodonga Health
(Wodonga Campus)
03 6051 7111
Resources
13Yarn
139 276
If somebody is feeling worried or no good, we encourage they connect with 13Yarn. They will be able to talk to an Aboriginal or Torres Strait Islander Crisis support worker.
Mental Health
AWH Mental Health Triage Line
1300 104 211
Family/Domestic Violence
Orange Door Wodonga/Wangaratta
1800 271 157
Emergency Housing
Beyond Housing (VIC)
1800 825 955